CNR CHAUCER STREET AND NAPIER TERRACE, HOSPITAL HILL, NAPIER
Sunday Eucharist Services,
using the New Zealand Prayer Book, are held at 11.00am on the 2nd Sunday of each month.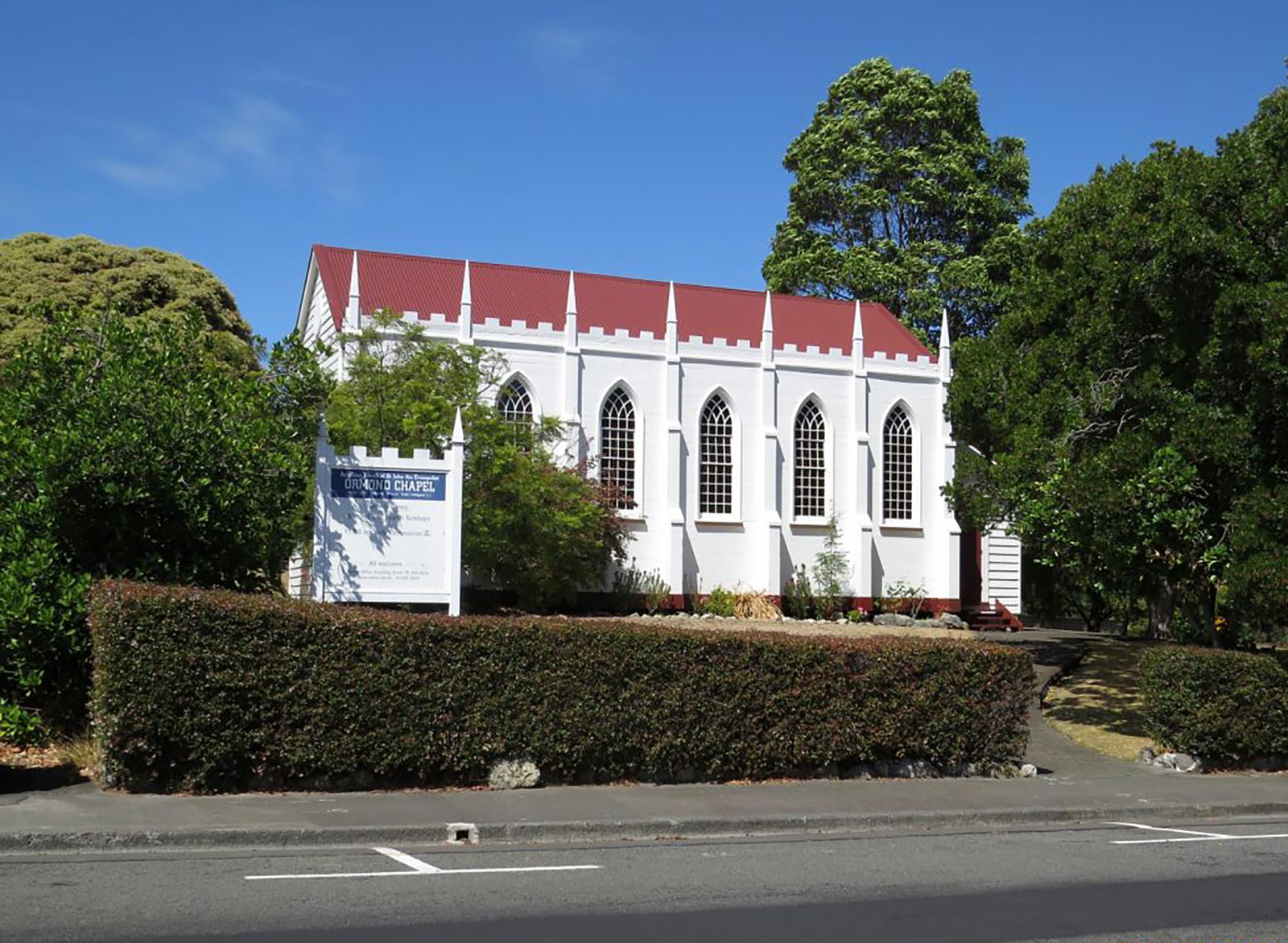 Ormond Chapel-sited on Hospital Hill, carries an Historic Places Trust Category One designation. Originally it was the main schoolroom for the Academy for Young Gentlemen which occupied a site further along Napier Terrace from 1864.
It became the Napier Grammar School in 1867 till it closed in 1918.
Fanny Ormond bought the building and had it shifted to the present site next to her parents' home. Once established there, it was donated to the St John's Parish in memory of her brother who was killed in France in 1916.
It is one of the oldest educational buildings existing in NZ and one of the oldest buildings in Napier. It is unique in that its construction was for secular purposes, later being converted for ecclesiastical use.
The Chapel is built of kauri and has been modified and enlarged using rimu and pine.
Ormond Chapel is available to the community to use for ceremonies or events at reasonable rates. The lovely wood-lined space is flexible. It also offers surrounding garden space, the nearby public gardens, and ample parking.
Please contact the Cathedral Office to ask about holding a smaller service such as a wedding, funeral or baptism at the Chapel. Our clergy can assist with these. The Chapel is also available for small concerts and gatherings.
For full details about booking an event at the Chapel or the Cathedral, please contact the Cathedral Office – 06 835 8824 or admin.cathedral@waiapu.com