Queen Elizabeth II, 1926 - 2022
On this sad day we at Waiapu Cathedral join with the rest of the people of New Zealand, Britain and the Commonwealth to mark the death of Her Majesty Queen Elizabeth II. May she rest in peace. The Cathedral is open to everyone who would like to pay their respects.
People are welcome into the Cathedral to light a candle and a tribute book is available in the Cathedral for people to express their thoughts and prayers. There will also be a memorial service for Her Majesty in the Cathedral towards the end of the month for everyone who wants to show their respect for our monarch.
Our Queen lived a Christian life of service to her country and the Commonwealth, and we pray for her family in their time of mourning their mother, grandmother and cherished great-grandmother. We express our admiration and gratitude for her commitment to serving all her people everywhere.
We especially remember the times when she visited New Zealand – and Hawke's Bay – and showed her great affection for the people of our country.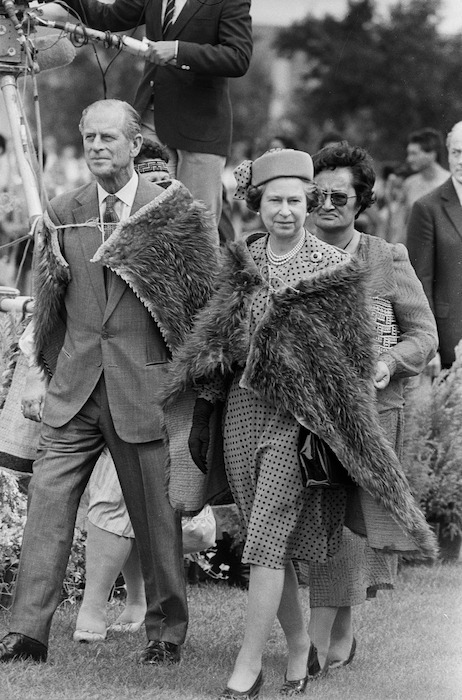 Queen Elizabeth and Prince Phillip in Hastings, February 1986.  Photo credit:  Queen Elizabeth and the Duke of Edinburgh wearing kiwi feather cloaks – Photograph taken by John Nicholson. Dominion Post (Newspaper): Photographic negatives and prints of the Evening Post and Dominion newspapers. Ref: EP/1986/0899/37-F. Alexander Turnbull Library, Wellington, New Zealand. /records/23090562H